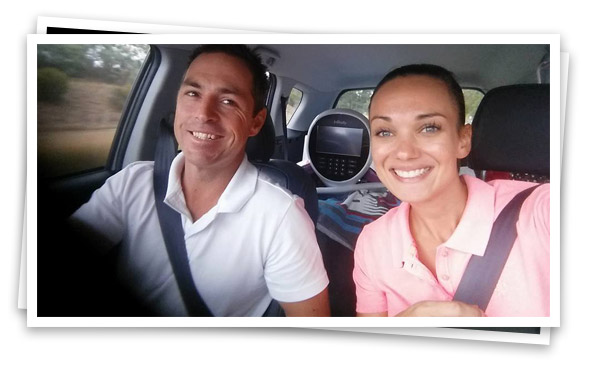 Richie
Super Dad & Husband
Cert III in Fitness
Health & Lifestyle Coach
Body Composition Analysis Technician

"I have been a yoyo exerciser all my life and I was always unhappy with my results. After seeing Sandy's progress with her lifestyle change, I decided to give it a shot. I was a massive skeptic to say the least. However, after my initial 30 days on the program I was hooked.
I've been using this program for over 3 years and I now train 5 days a week religiously, am achieving results I never thought possible and at 34 am the healthiest I have ever been.
I am passionate about showing people how they can be the best possible version of themselves; both physically and mentally. I believe that exercise is the best possible way of dealing with stress, particularly when combined with the right nutrition."
Hobbies
– Everything Rugby League: training, coaching, playing etc.
– Exercising
– Cricket
– Beach trips and camping
Sandy
Mum & wife
Bachelor Health Science (PDHPE)
Bachelor Teaching
Health & Lifestyle Coach
Body Composition Analysis Technician
"I have always been passionate about health and lifestyle; however this was thrown into the spotlight after being diagnosed with Multiple Sclerosis in March of 2013 and 2 months later discovering that our daughter Imogen was Autistic.
The past few years have been quite a journey, discovering how much of an impact the proper nutrition, supplementation and lifestyle can have on health, development and behaviour.
My goal is to inspire & motivate people to use food, nutrition and lifestyle as their tool to optimal health. I want people to feel empowered, so that they take control of their health before they are forced to like I was."
Hobbies
– Gym (weight training)
– Cooking – Making unhealthy recipes healthy
– Vampire books, movies, TV shows (anything Vampires really!)
– Learning about Autism, nutrition and natural therapies
If you want to know whether your training and nutrition is working for you book now for a total body scan
#knowtheREALnumbers #successstory #nutrition #strongnotskinny #athleticperformance